Who Is Anow For?
Anow offers powerful tools to track your team's performance, manage your order lifecycle, and match clients with their favourite appraisers. Built for appraisers, AMCs, and roles of all sorts, you're sure to find how Anow suits your business.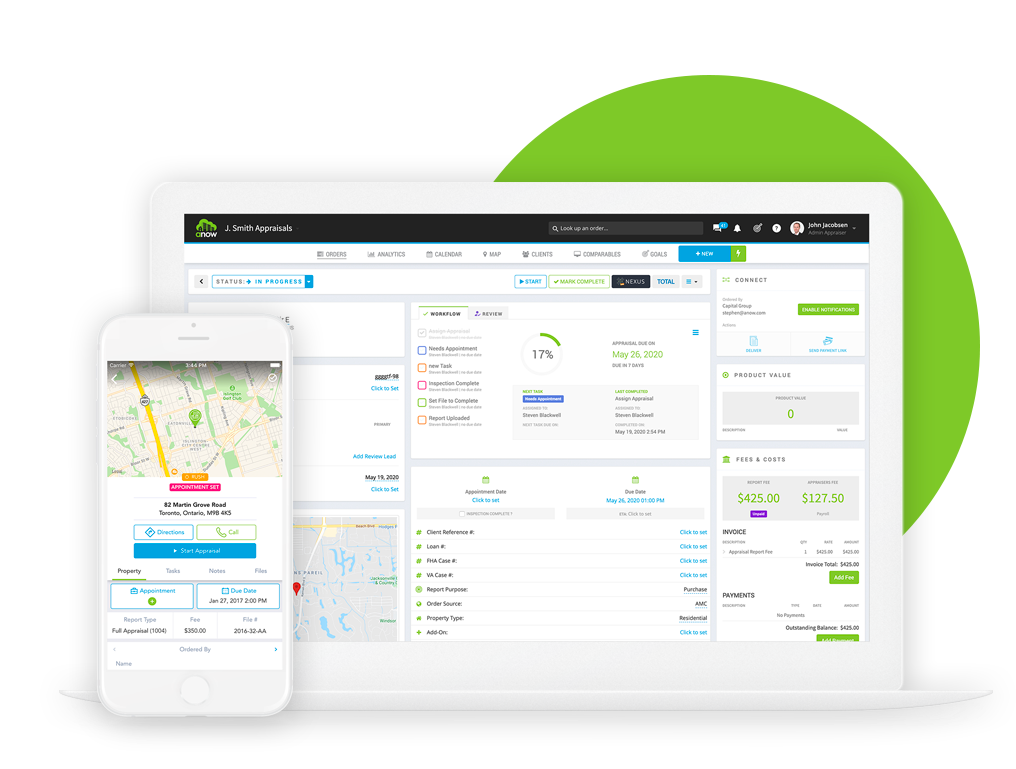 Get Started For Free!
Anow gives you powerful tools to manage your appraisal team, track and achieve business goals, and deliver world-class customer service.
Start your free trial 
14 days free. No credit card required.
Get a guided tour.
Book a 1-on-1 demo with our experts.